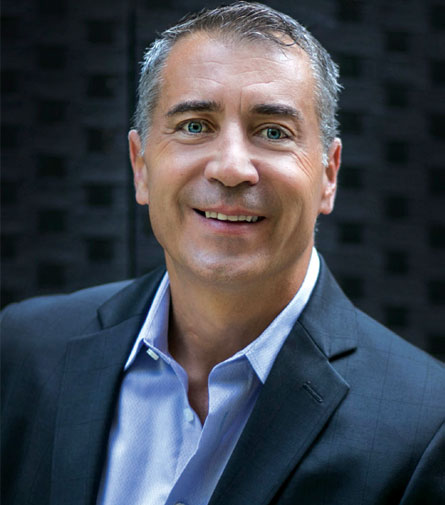 David Lewgood, President
David Lewgood is the President of Thermal Drone Inspections (TDI), a nationwide forward-thinking, results-oriented, and veteran-owned infrared drone inspection company. In our interview, Mr. Lewgood talks about thousands of hours of flight training, a record-breaking drone inspection, safeguarding six-figure insurance claims, and baseball-sized hail.
TDI HAS BEEN RECOGNIZED AS A "BEST OF THE BEST" DRONE INSPECTION COMPANY. TO WHAT DO YOU ATTRIBUTE TO YOUR SUCCESS?
I attribute our success to a solid foundation. Fundamentally, our team has undergone hundreds of hours of intensive classroom training, and thousands of hours of intensive flight training programs to be the #1 experts in what we do. Our mission is to provide cost-effective solutions to complex issues using the most advanced infrared drone technology on the market. We aim to help our clients achieve the safest, most efficient and precise results possible, while also providing the highest level of customer satisfaction available.
Plus, we were trained by the #1 drone training company in the country, UAV Experts at uavexperts.com.
They are recognized as the leader in the industry for drone training and are a sole source full circle drone company. They supplied us with no-cost consulting, factory direct equipment, fleet management, flight training, infrared training, and FAA test prep for our FAA certifications.

TDI JUST BROKE A WORLD RECORD FOR ITS RECENT THERMAL DRONE INSPECTION. CAN YOU GIVE US SOME DETAILS?

Using an infrared drone, we set a new world record for completing the highest Radio antenna inspection ever performed. The record-breaking inspection towered 1,920 feet and identified an underlying antenna issue by detecting thermal discrepancies in the lines. Our infrared technology saved the network over $100,000 and weeks of unnecessary troubleshooting.

ARE THERE ANY OTHER SUCCESS STORIES YOU WANT TO SHARE?

We recently conducted an infrared drone inspection of a hotel in Texas after Hurricane Harvey. The hotel was experiencing leaks, but the insurance adjuster couldn't find any issues with the roof or building envelope and was forced to deny their insurance claim. The hotel was desperate to find a solution and called TDI to see if we could pinpoint their damages. With similar goals in mind, we confirmed that there were no issues on the surface level hotel inspection. However, we identified a rupture in the internal drainage systems, and our IR Scan validated water trapped under the roof and behind their stucco. By providing this concrete evidence and working alongside the insurance company, the hotel was approved for a $450,000 damage claim.

INFRARED DRONE INSPECTIONS ARE A RELATIVELY NEW SERVICE. CAN YOU HELP US BETTER UNDERSTAND WHAT YOU DO?

An example I like to use to compare what TDI does with IR technology is, imagine an 11-year old boy playing baseball and accidentally gets hit in the arm with a fly ball. The kid's arm swells up to the size of a softball, so you take him to the hospital to get it checked. The doctor examines his arm and sees that there are no cuts or blood. But he doesn't stop there. He wants to take an X-ray of the impacted area to make sure there is no damage below the surface.

Now, let's suppose that a baseball-sized hail hits your roof. The outside seems okay, but how do you know if there's damage below the surface? Wouldn't you want a further examination? That's where we come in. Not only can our infrared drone inspections identify unseen damages, but we can also detect moisture damage and thermal anomalies beneath the surface that may have gone undetected with a regular inspection.

TDI uses thermal drone technology and infrared inspections across multiple industries, including insurance, agriculture, cellular towers, electrical, construction, legal, engineering, architectural, roofing, gas, power, hotel, solar, communication and radio/TV. We feel grateful that so many industry professionals trust us with their business. Every day, our customers are finding new and exciting applications for our services and depend on us to help them with their success.