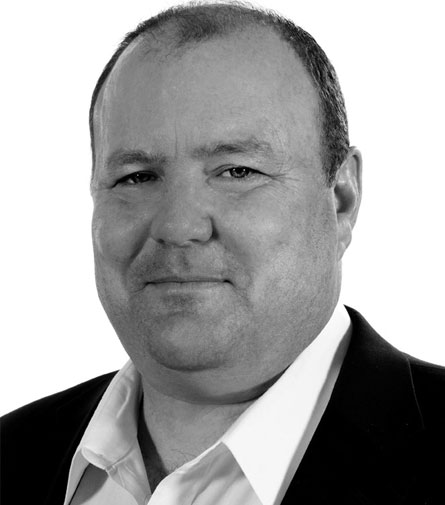 Timothy Bean, CEO
The use of unmanned aerial vehicles (or drones) for commercial and public safety missions has existed far longer than most of us probably realize. With the advancements in enabling technologies like detect and avoid radar systems, safe delivery services for everything from pizza to prescriptions are close to becoming a reality. However, with the increased use of unmanned aircraft vehicles (UAVs), regulatory concerns over how to secure and safeguard airspace have become a topic of national discussion that has included senior officials from FAA, DOT, DOJ, Congress , and others.
According to the flight safety organization nearly 3,700 near-miss incidents have occurred in 2017. To address real threats and potential accidents caused by UAVs, Salt Lake City, UT-based Fortem Technologies provides military-tested safety and security solutions for real-time airspace alerting and intrusion detection. In the company's CEO, Timothy Bean's words, "The core to Fortem's success is our TrueView radar platform, which applies AI-enable algorithms to detect, classify and track UAVs in the airspace." Fortem's TrueView is small in size and weight to provide both ground-to-air and air-to-air capabilities. "It weighs less than 1.5 lbs, yet still provides the range to keep fast moving aircraft safe in a crowded airspace."
Fortem's flagship product TrueView radar enables companies to use drones for safe and cost-effective package delivery services, large infrastructure inspections, border patrol, and search and rescue. It allows aircraft integrators to detect and avoid manned aircraft or other non-cooperative objects such as birds, powerlines, or drones. With TrueView, organizations receive situational awareness of surrounding airspace activity in real-time. Bean proudly mentions that TrueView radar has been used by many of its customers and partners to meet a multitude of use-cases and scenarios from detect and avoid to perimeter detection alerting . " Other companies make a lot of claims about what they can do, but we have worked really hard to models of TrueView radar at the right size, at the right performance, proven algorithms, and with low power to really meet the use-case of UAVs flying safely in the airspace. Our platform works today."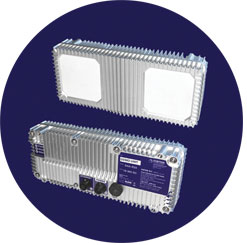 TrueView radar is military tested and commercially available. The technology has been used by the US Department of Defense over the last six years, the military requirements have refined TrueView capabilities and readied it for commercial use. "The performance, size, cost, and low power consumption of the TrueView radar platform are unmatched in the industry," adds Bean.
The firm has applied the TrueView radar to a UAV to create the Fortem DroneHunter. Fortem's DroneHunter is a UAV aircraft, enabled with TrueView, engineered to detect, classify, and autonomously pursue malicious or nefarious drones. Once detected, DroneHunter provides a means to capture and tow away the offending drone at high altitude. While DroneHunterTM flies autonomously, it also offers human-on-the-loop override options. The DroneHunter can operate beyond visual line of sight (BVLOS) using radar to patrol and protect the airspace from unwanted threats. Chris Lundell, the Chief Marketing Officer of Fortem Technologies, explains that the combination of TrueView radar on the ground and TrueView radar in the air on DroneHunter has led to a popular deployment scenario called Fortem SkyDome. SkyDome can protect power plants, data-centers, and stadiums. The AI-enabled algorithms of TrueView provides a geo-fenced protected perimeter to detect any unwanted airspace intruder. DroneHunter can be deployed to further inspect and if needed, remove the intruder or malicious drones.
Two primary factors that differentiate Fortem from other players in the space are that its solutions are built on radar technology, which is effective day and night, in clouds, smog, fog, and bright lights. DroneHunter complies with legal authority based on common law for reasonable law enforcement professionals to enforce the right to self-defense, right to privacy, and right to protect from imminent threat to life. DroneHunter detects, monitors, pursues malicious drones, and if needed, will net the threat, then tether and tow to a safe area with no collateral damage. The company encourages other providers in the same sphere to partner with them and work towards the shared goals of addressing the clients' needs. Bean adds, "Today there are new threats from the air that can bring unpleasant surprise at any time. We are an innovative company committed to AI-enabled airspace security and safety, especially over designated no-fly zones."