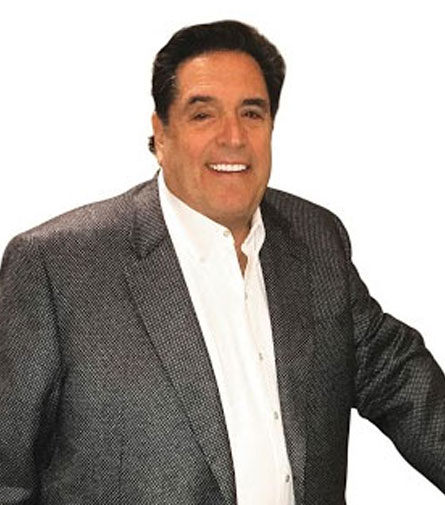 Jay Nussbaum, Chairman & CEO
Mark Twain once said, "History doesn't repeat itself, but it does rhyme." To justify the significance of the statement in this article, let us go back in time to the Civil War. The thick smog-covered battlefield made it impossible for the soldiers to spot enemies from a distance. Soldiers came up with an idea that allowed them to have a birds-eye-view without being detected by the enemy; they built a small gas-filled tethering system that could be raised in the air, allowing the observer to relay information to the commanders on the ground. This ingenious idea from the yesteryears led to the development of a new breed of unmanned aircrafts that could benefit both the civilians and the military by incorporating surveillance and tethering functionalities to remote-controlled drones. The advancement of tethered that drones started with LTAS Corp (Lighter Than Air Systems) as a potential aerostat system, gave birth to another company, Drone Aviation Corp.
Drone Aviation Corp (DAC) was formed with a vision to take manufacturing and flight operations to the next level by 'upping the ante' and combining multiple factors such as engineering, human-factors-based design, software, and safety systems to deliver reliable, easy to deploy systems. The company envisions drone technology as a mainstream feature of every civilian's life, leveraging the sophistication of manned aircraft systems and scaling it down to routine surveillance operations, completely unmanned.
TAMING ALTITUDE

DAC's approach to unmanned flight operations is, Taming Altitude, a solution that specializes in the design, development, and operations of unmanned vehicles. The company addresses mission specific or objective-specific challenges by developing cost-effective and reliable access to altitude. Ranging from 50 feet to 1500 feet, DAC delivers armored tethering systems for data communication, power delivery, and safety functionalities.

In the current day and age, the military weights their investments factoring in the size, weight, power, and cost of manufacturing to enhance the efficiency of the technology in use. DAC has been the source for Intelligent, Surveillance, and Reconnaissance (ISR) for military applications such as video surveillance and communications since 2009. Aiding to the objectives of the reducing high operational costs, the company provides secure, reliable tethering equipment that can be deployed quickly and economically. The company's flagship drones, WATT 200, WATT 300, and BOLT are explicitly designed for rapid deployment, payload delivery, and surveillance features. Ranging according to their hierarchy, WATT 200 is tailored to cover low altitude while providing state-of-the-art surveillance capabilities over a wide coverage area. Heavily loaded with electro-optical, military-grade turret-style gimbaled system for enhanced stability and maneuvering, the WATT 200 is the perfect sidekick for quick-deploy tasks. WATT 300, the elder brother, is a payload specialist with a load barring capacity of 10 lbs. The heavyweight powerhouse epitomizes crowd management, border patrol, disaster response, and law enforcement. Last but not the least, Bolt is the stealth underdog that hovers over patrolling territory, unnoticed and undetected; the coaxial helicopter can be powered from the ground to achieve a flight time of 10 hours and more. Bolt is equipped to detect human presence within a 5-mile radius and provide live HD video communication to the ground relay team. Together, the three combat vehicles deliver an arsenal of strengths and capabilities, contrasting their form factor.

TRULY LIGHTER THAN AIR

Achieving lift by inflating a balloon with a buoyant gas is an age-old technology with futuristic capabilities;
DAC's WASP (Winch Aerostat Small Platform) is the working evidence of the concept. WASP utilizes the aerostat principle to lift network payloads to a convenient altitude and achieve wireless connectivity. The apparatus extends a standoff-field to facilitate detection and communication while being flexible enough for intelligent surveillance, reconnaissance missions, and modular launch applications. WASP has been an active participant in the military's Network Integration Experiment (NIE) and has been credited as one of the many equipments that can host the Warfighter.
SKY IS THE LIMIT
DJI drone enthusiasts are always on their toes, waiting to get their hands on the latest and greatest flight equipment available; adding to their excitement, DAC introduced their automated Smart Winch Tethering system for DJI Inspire drones to deliver enhanced flight time with uninterrupted power supply tethered from the ground. In one of the recent press events, Jay Nussbaum, Chairman, and CEO of DAC, had this to say, "Collaborating the world's largest commercial drone manufacturer, DJI, we are venturing to enhance the safety and flight capabilities of current and upcoming drone models as drone applications are on the verge of becoming a mainstream functionality."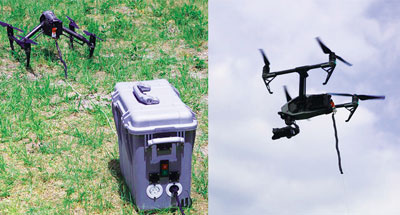 The DJI collaboration is just one of the many accomplishments of DAC; the company has been a recurring activist in supporting disaster recovery initiatives, relief programs, and awareness campaigns. DAC has joined hands with the military in deploying infrastructure protection, force protection programs and extended communication systems in need of the hour. The company aspires to strengthen their strategic partnerships to foster greater innovations benefiting mankind.